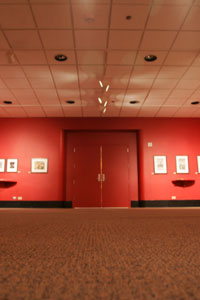 Art and Science of Coaching Ecademy


-------------------------------------------------
What our clients say ...

"We are inspired by the ASC's PLR material and re-build and re-style it for our individual personality. Consequently we are able to produce unique material for our website - weekly newsletter, weekly audio bites, freebie giveaways, inspirational giveaway CDs, viral emails as powerpoints made from the wallpapers, and forum articles - now we're looking at free spots to give to local radio. Couldn't do that level of quality marketing without this material to use as the skeleton to hang our own words on and make our own."
-- Dr. Barry P.
www.newthought.com.au

"I am so happy to finally find a program that goes beyond my formal coach training and unlocked the hidden secrets of actually building that will continue to grow and fulfill my desires as an entrepreneur." -- Lynn S. / Fort Collins, USA
"This program makes so much sense! I know I'm a good coach and I know that promotion, marketing and taking charge of sales has held me back. I finally have a plan of action. thank you." -- Brad S. / New York, NY, USA.
"I just wanted to say thank you for setting me straight. I knew that I was missing a valuable piece of information to make by business fly - and now I have it. I'm grateful for all that I've learned and continue to learn." -- Lloyd A. / Sacramento, CA, USA
"I thought that all I would find here is a little encouragement but I found a whole lot more. This program is high quality and as far as I'm concerned I'm off to a new start. I wish I had this program when I initially graduated as a certified coach." --Kate J. / Vancouver, BC, CANADA
"What was most beneficial for me was learning to change my mindset from "selling" to looking for opportunities to provide service to others. This one aspect of training alone, was worth its weight in gold." -- Nina T. / Troy, MI, USA
"I got my first peek at this program a few months back and I was excited about what was coming. No surprises here - great material, well thought out and I am well on my way to taking hold of my niche and becoming a specialist in my geographical area." -- Usha U. / Edmonton, AB, CANADA

"This experience has reshaped how I think about the business of coaching. This program has brought a renewed sense of direction and new insights that have clearly provided me with a clear direction. Now I know - it's all about completing the process and knowing that the business will follow. Thank you." -- Monica W. Taos, NM, USA
-------------------------------------------------
Do you have a testimonial you would like to share?
Forward us your testimonial about how our program has helped to define and shape your business and we'll send you a FREE e-book that you can re-brand and sell directly to your Website visitors for $37.95 USD, again and again.
Contact us and include your first and last name (we'll only use the first initial of your last name), your city/country and your URL (if you have one), and we'll send you this valuable e-book with our thanks and appreciation.
THE SUPPORT TEAM
Art and Science of Coaching

About Art and Science of Coaching Business-Building Training
---
Ask any coach what their biggest challenge is and you'll probably get the same answer ... "Marketing and sales." If you are like most other coaches, your answer would be the same. The fact is, most coaches struggle to get clients. Although most coaches have taken some formal training, they continue to struggle because schools of coaching focus on the "art of coaching" not the "science of building a coaching business."
Our system has been carefully crafted and developed as a mentoring curriculum to meet each participant's unique needs. With the right preparation and your own PERSONAL vision, you CAN be successful very quickly! The Art and Science of Coaching step-by-step system is for coaches that want to reach more people, make a bigger difference, and generate a lot more money a lot faster. It includes simple-to-follow strategies that will often work like magic, such as the ones below...
REMEMBER, each participant has different needs and points where they would like to place their emphasis, so our program will be highly customizable to your our vision. We'll assist you do accomplish the following:
Ensuring your expectations are realistic. Understand that this is not a "get rich quick" scheme that comes and goes overnight. With the proper care, your business will be able to grow up to take care of you!

Deciding what you want to accomplish. What will your coaching role will be? How far do you want to go?

Setting aside some time to work on your business. There are some things that only you will be able to do for your business and you will need a little time to accomplish it.

Staying disciplined and remaining focused. Your business will require constant attention. Stick to your goals, schedules and objectives.

Planning your keys to success. Set up a plan and a schedule for accomplishing your goals.


Ensuring that you move through and sort out the most important steps to your success and work on those steps as your first priority.

3-PHASES, 26-WEEKS OF SPECIFIC WEEKLY FOCUS ON YOUR COACHING BUSINESS
Laying Your Groundwork

- 8 Lessons: Know who you are, who you service and design your methodology.

Selling Your Service

- 8 Lessons: Develop a master plan to enlist new clients into your coaching service.

Marketing Your Coaching Practice

- 10 Lessons: Create a successful route to a profitable business.
WHY OUR PROGRAM WORKS
We know from experience that nothing will help kick start YOUR success faster than sitting down with an expert. The Art and Science of Coaching program is blocked out for you in 26 easy-to-manage weekly activities allowing you to plan your success each and every step of the way. Of course, you don't need to follow the weekly plan. If you have the availability of time, you can accelerate through the course curriculum.
WHAT YOU WILL LEARN
Save hundreds of hours of tedious research;

The "Big Picture" - break down the progression of your coaching business into bite-sized chunks;

Easily, customizable program that grows a profitable business;

Discover why choosing a specialty niche is important to your success;

Learn top marketing strategies that have been used by every phenomenally successful coach;

Establish a marketing plan that actually attracts new clients;

Learn the secret of a more effective sample session to deliver more clients;

Realize how adding value to your coaching makes selling easier;

Employ the keys to building a successful and thriving business;

Discover the foremost way of selling your service so that it doesn't feel like selling at all;

Obtain new clients through newsletters, blogging, strategic alliances, websites and networking;

Harness the power of your marketing materials;

And so much more!
WHAT YOU RECEIVE THROUGH THE PROGRAM
THAT'S NOT ALL ...
We address the THREE MOST IMPORTANT PROBLEMS coaches have in developing a viable Internet presence.
Problem ONE - Fact: if you are working at building your coaching business all alone without guidance and support, the road to success may be a long and difficult journey. The truth is, many new coaches give up on their marketing strategies before they even begin ramping it up!

Answer -Art and Science of Coaching focuses on business building and marketing strategies. Each and every month you'll receive a MP3 download with a helpful business hint or information on a new product, service or opportunity to build on your exciting business, or perhaps even a new coaching tip!

Problem TWO - On the Web, content is king. Every good coach understands the importance of having a Website to promote his or her business and professional standing. And what's more, every coach wants a website that visitors want to return to on a regular basis.

A recent survey asking CCA Members about your biggest challenge in running and growing your business rendered some interesting. Here is a quick glance at the results of 346 people who were asked to respond:

67.7% - Make less than $50K per year, however average was $30K per year;

19.3% - Make between $50K and $100K per year;

13.1% - Make $100K per year and up.

Business owners with a lower income level said they have trouble:

Identifying their specialty or niche market;

Building a email list of prospects;

Getting prospects to visit their site repeatedly;

Converting Website visitors into customers and clients;

Converting prospects to active clients.

Business owners with a higher income level said they are struggling with:

Getting things done without feeling overwhelmed;

Creating products to encourage visitor repeats to their Websites;

Creating articles on a regular basis to:

encourages better search engine results;

greater community interest and to;

obtain higher return visits to their Website;

Creating efficient business systems.
As you can see, there are some common threads that run through these results. The fact is, the more traffic your Website has, the more free traffic you'll get. And the better your content is, the more likely it will be that some of that free traffic will turn into paying customers. This is not rocket science. It has, and always will be, the way the internet works. First, people go online to find information, and then, they go on to purchase products and services. Let's be realistic, as a working coach you're too busy to even think about creating fresh e-books, digital gifts and dozens of articles from scratch to provide dynamic content for your Website. And further, most of us are afraid that our rather limited pool of knowledge will "dry up" leaving us nothing more to write about.
Did you know that on any given day, 25% of your web traffic is going to be people who have already been to your site before? So, no matter how prolific you may be, it's almost impossible to keep up with your customers' appetite for new material satisfied all on your own. They want to read more, look at more, and download more of your content. If you're serious about creating a powerful Website that draws new traffic from search engines and turns online visitors into raving fans, than this is going to be the most important letter of your day. After all, we all know that the business of coaching is built on referrals – no matter how they come to you!
Answer - When you become a Member of the Art and Science of Coaching, dynamic Website content will never be a problem again. Here is what our Members receive each and every month for the period of one full year:

20 Private Label Articles (min 500 words, each in TXT, RTF, PDF)

30 Personal Reflection Affirmations (perfect for blogs, each in TXT, RTF, PDF)

20 Computer wallpapers with inspirational quotes (in 10 resolutions)

5 PDF's – Worksheets, checklists, reports

Graphics to promote your free materials & gifts to your site visitors

Graphics to promote your articles

Below are just a few thumbnail examples of the monthly content that you will receive as a member of the Art and Science of Coaching:
Articles
(TXT, RTF, PDF)

Personal Reflection Affirmations
(TXT, RTF, PDF)

Desktop Wallpaper
(In 10 resolutions)

Special PDF Downloads
(Checklists, worksheets, reports)
*CLICK HERE to view a list of sample of topics.

Problem THREE - Working smart makes good sense, but as a new coach and entrepreneur primarily working alone, it can be overwhelming weeding out what to focus on and what to release. It's difficult to know, without spending mountains of time, what will work for you and what won't. Your efforts are often spent on low-priority tasks and ideas that will not ultimately contribute to your success. If you feel that you're spinning your wheels, as though you have to run a marathon to get from first to second base, there is a smarter way.

Answer -Take a step back and think about changing your approach. Art and Science of Coaching supports monthly ongoing learning by address your common concerns, and sharing of ideas and insights through monthly MP3 downloads for Members.
Read the "LEGAL STUFF" that we have to include.
A NEW STANDARD OF SUPPORT HAS ARRIVED!
The truth is, when one coach prospers, all coaches prosper. Our mission is to help you succeed like never before.
NO EASY ROAD TO SUCCESS
As the saying goes: there's no easy road to success, however, if you follow the step-by-step Art and Science of Coaching program, you will attract more clients, you will be of service to more people and you will create and grow a flourishing business that is unique to you. A business that will provide you with all of the fulfillment that you have always wanted and dreamed of.
MEMBERSHIP TO ART AND SCIENCE OF COACHING
Membership to Art and Science of Coaching is exclusive and limited at this time only to affiliated schools of coaching that partner with us in education.
QUESTIONS?
Please contact our SUPPORT TEAM if you have questions about our program.