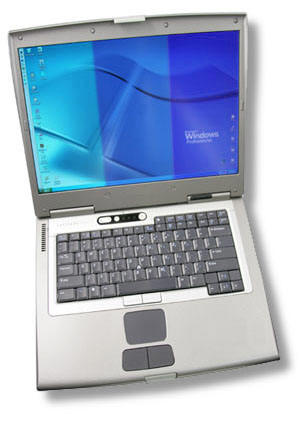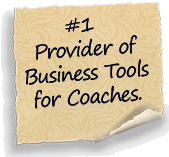 ART AND SCIENCE OF COACHING
ECADEMY
A structured, easy to follow
step-by-step system to
building a thriving, rewarding
and profitable coaching business.


Helping the new coach
take charge
of the business of
COACHING!

Welcome to Art and Science of Coaching . com
---
BRINGING THE ART AND THE SCIENCE TOGETHER
You know the art of coaching ... we know the science. No matter what your coaching specialty or niche may be, you must plan for your success.

FACT: People can't hire you unless they know about you. And people won't know about you unless you either tell them about you, or they learn about you through your marketing plan. Oh, yes, we can hear you now ... "No cold-calling, please!"
Art and Science of Coaching Ecademy will explode your coaching career.
DO YOU STRUGGLE TO GET CLIENTS?
Are you like many coaches, struggling to get clients? Are you challenged by sales and marketing? While your strength is the art of coaching, our strength is in knowing the science that drives a successful coaching practice. Through Art and Science of Coaching you will develop a clear, precise vision for your coaching practice by following a simple, powerful, direct plan of action. You'll devise a unique coaching platform and become a recognized expert in your niche while consistently drawing new clients. You'll receive insider secrets, proven techniques, tips and advice as we coach you in building a strong foundation for your coaching practice using our powerful step-by-step system.
YOUR SUCCESS AS A COACH HAS NOTHING TO DO WITH YOUR ABILITY
There is little doubt that you are a confident, competent and resourceful coach. The thing is, your success as a coach has surprisingly little to do with how good of a coach you are. Your success depends on your ability to sell and market your coaching services. Art and Science of Coaching method is a proven, step-by-step, easy to follow business-building plan that teaches you exactly what you need to do to build a thriving and profitable coaching business. Design your business to suit your budget and income goals.
START LIVING THE FREEDOM LIFESTYLE
Can you envision living the freedom lifestyle? Oh, we aren't suggesting for one moment that there is an easy route to success where you'll make great windfalls of cash with no effort. However, building a profitable coaching practice doesn't have to be hard work either. It can really be a lot of fun if you know what action to take.
ASK YOURSELF ...
Do you want to do what you love without trading the best days of your life for a meager hourly wage?

Can you picture yourself earning $2,000 ... $3,000 ... even $7,000 ... each and every month?

Can you imagine working only 10 hours per week with your "ideal clients?"
OBSERVE
Observe any coach at the top of their game and the results will be the same - they've all had valuable guidance, direction, and more often than not, support from individuals that know how to market coaching services. Personal fulfillment and success comes from living the life you were designed to live and finding the right support along the way to assist you in bringing it all together.
WHAT IT TAKES
Building a thriving business means making a commitment to devote a couple of hours each week to taking action. Constructing a strong business foundation means that you will work how you want and with whom you want, while making a great living. There are thousands upon thousands of "hidden pockets of buyers" waiting to be introduced to your coaching services. These "business opportunities in waiting" range in value from as little as $100 per month to literally millions of dollars of potential income every year! Are you ready to perform?